Customer-oriented design and manufacturing with the aim of offering solutions adapted to their needs.
We invest in new designs, machinery and manufacturing processes to be able to supply our customers
vehicles and machinery that allow them to work more competitively.
Tanks designed for the transport of various liquid fertilisers, made of polyester.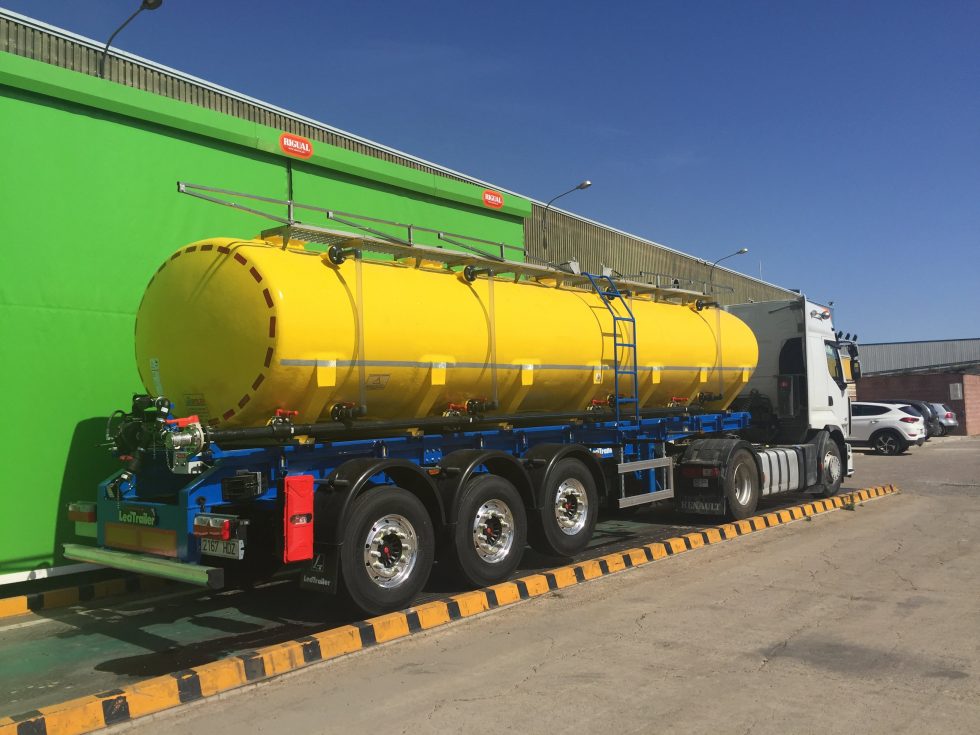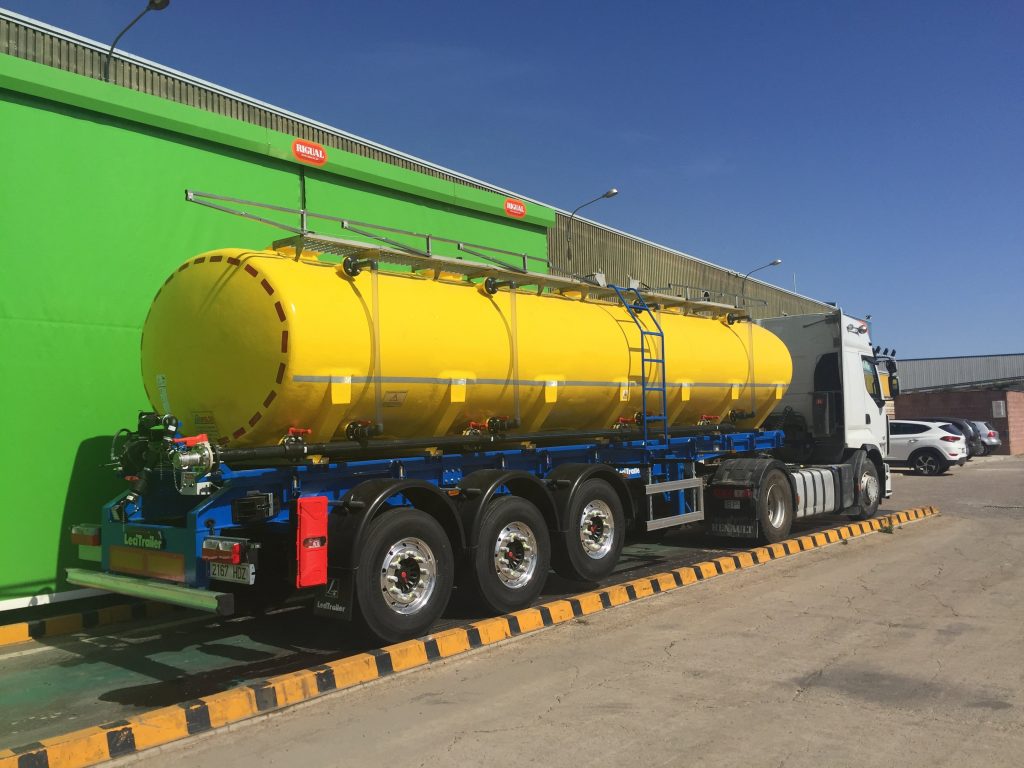 This type of tank has to meet increasing environmental and safety requirements. We take care of providing the systems so that our customers can carry out their work in compliance with current legislation. We have ADR-certified versions to transport hazardous materials of different classes.
These types of tanks are conceived and designed to carry out both suction and pumping work for oils, fuels and other products, so their design is always aimed at meeting the real needs of the customer.
In the case of tanks for the collection of used oil, they normally consist of a single compartment; and in the case of multi-purpose tanks, on the contrary, they consist of several compartments as they must be prepared for the transport and distribution of diesel, lubricating oils, dirty oils, antifreeze and/or clean water for radiators.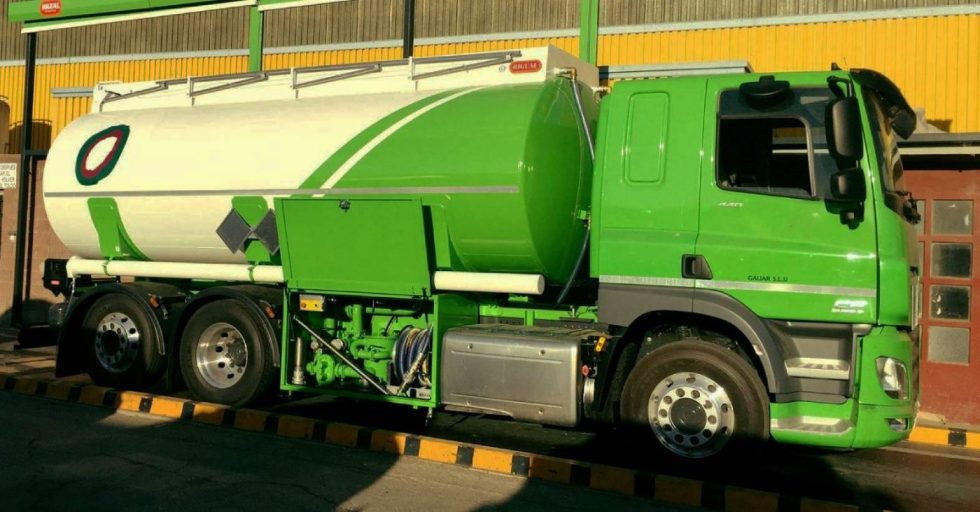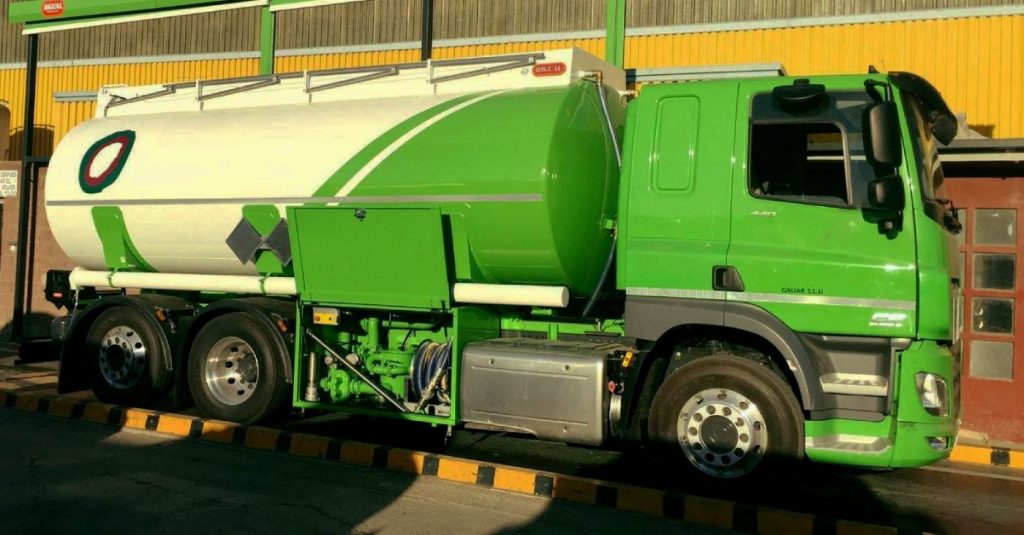 Rigual supplies a wide range of slurry tanks, with the latest developments in design, manufacturing, sustainability, and digital transformation.
Easy to manoeuvre thanks to the position of the axles towards the rear of the tank.
Greater stability and better handling thanks to the load applied on the tractor hitch and the large surface provided by the Bogie and Tridem model. High quality robotic tank welding.
Own manufacture of many of the main components with high-tech machinery.
As an option, we supply an innovative PLC equipment control system, developed especially by RIGUAL SA, which automatically and immediately adjusts the equipment to the working conditions.
This makes the machine easier to use, increases operator safety and reduces wear on the machine mechanical elements.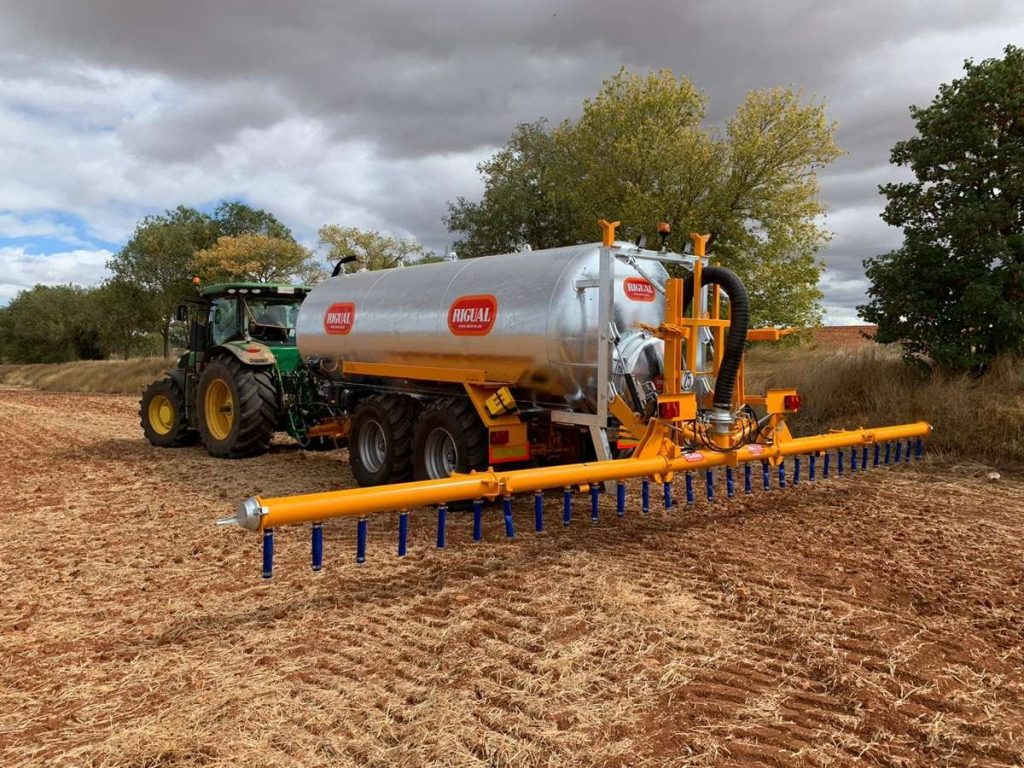 we are by your side


after sales services
All our products offer a guarantee, we also have our own workshops where we carry out all kinds of repairs, tests and reviews.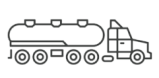 A WORLD OF OPPORTUNITIES


PRESENCE
INTERNATIONAL
Rigual in collaboration with our partners,
we are in more than 12 countries,
more than 30% of our turnover
comes from abroad.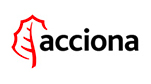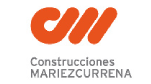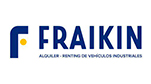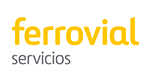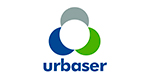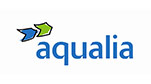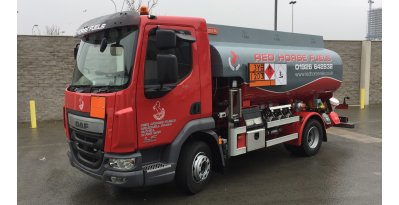 Another RIGUAL rigid tanker in UK
Another swift turn-round wins the business! Red Horse Vale took advantage of our stock build programme to get their vehicle in a time-scale that worked for them. Ordered in February for April delivery the vehicle even managed to take in an appearance at FPS show,...
STAY INFORMED


SUBSCRIBE TO

OUR NEWSLETTER